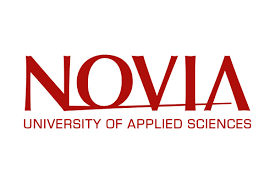 Of interest to engineering students and:
Industrial and Automatic Electronic Engineering
Mechanical Engineering
About the university
Novia UAS is a modern high class University of Applied Sciences (UAS) with campuses located in five cities in Finland. We offer high quality practice-oriented higher education at both Bachelor's and Master's levels as well as further education in Swedish and English within:
Technology and Seafaring
Health and Welfare Business
Health and Welfare
Natural resources
Arts and Humanities
Novia UAS is an important developer of working life and industry near-by the campuses. In our strategic focus areas we are among the top of the nation and internationally recognised. Our goal is to build a strong network of partner institutions in order to promote mobility and create opportunities for other forms of international co-operation.
Last modification: